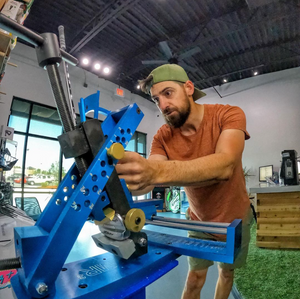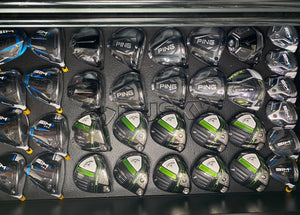 *AUTHORIZED FORESIGHT SPORTS RETAILER
FORESIGHT SPORTS GCQUAD
The GCQuad delivers a full spectrum of real-time ball and club data with unmatched accuracy and reliability.
Whether indoors or outdoors, you can count on the accuracy of GCQuad just like today's best tour players do on a weekly basis.
READ MORE ABOUT FORESIGHT SPORTS
★★★★★

Todd S. & Mark G.

Chicago, IL
★★★★★

Awesome fitting experience! The customer experience is way better than getting fit from a chain fitting company. All the top equipment and data with a local feel! Bryan was passionate about getting me in the best driver for me!

Andrew D.

Florida
★★★★★

Very knowledgeable about shafts.  Good information about my options for re-shafting clubs. Hopefully the shafts will ship quickly and we can get the process completed. Looking forward to seeing the finished job.

F. Longberg

Florida
★★★★★

Honestly far surpassed my expectations. Bryan was professional and personable. He knew his product and helped me get into clubs I feel confident in!

Jameson H.

Florida
★★★★★

Best Fitting experience on the East coast... of the country. Bryan loves his job and his only goal is to get you fitted for clubs that work for you- no upselling, no BS, no corporate influence- this place does golf fitting from driver to putter the way it should be! I could not be happier..

Dr. Robert Greer

Jupiter, FL
★★★★★

Best fitting experience in Jacksonville. Bryan is excellent at finding what works for you and can easily explain why, so you feel confident in your options. Extremely personable. Don't waste your time with the "big stores" or mainstream brand fitters. Shop has every brand and shaft style for every club in the bag.

Charles B.

Florida
@BRYANGOLF
WITB 2021
For the first time ever, I have a brand agnostic bag divided up with 5 different manufacturers!! As a fitter with no brand bias, it was important for me to find 14 clubs I love that perform as good as any club that's been in my bag before!
WATCH NOW